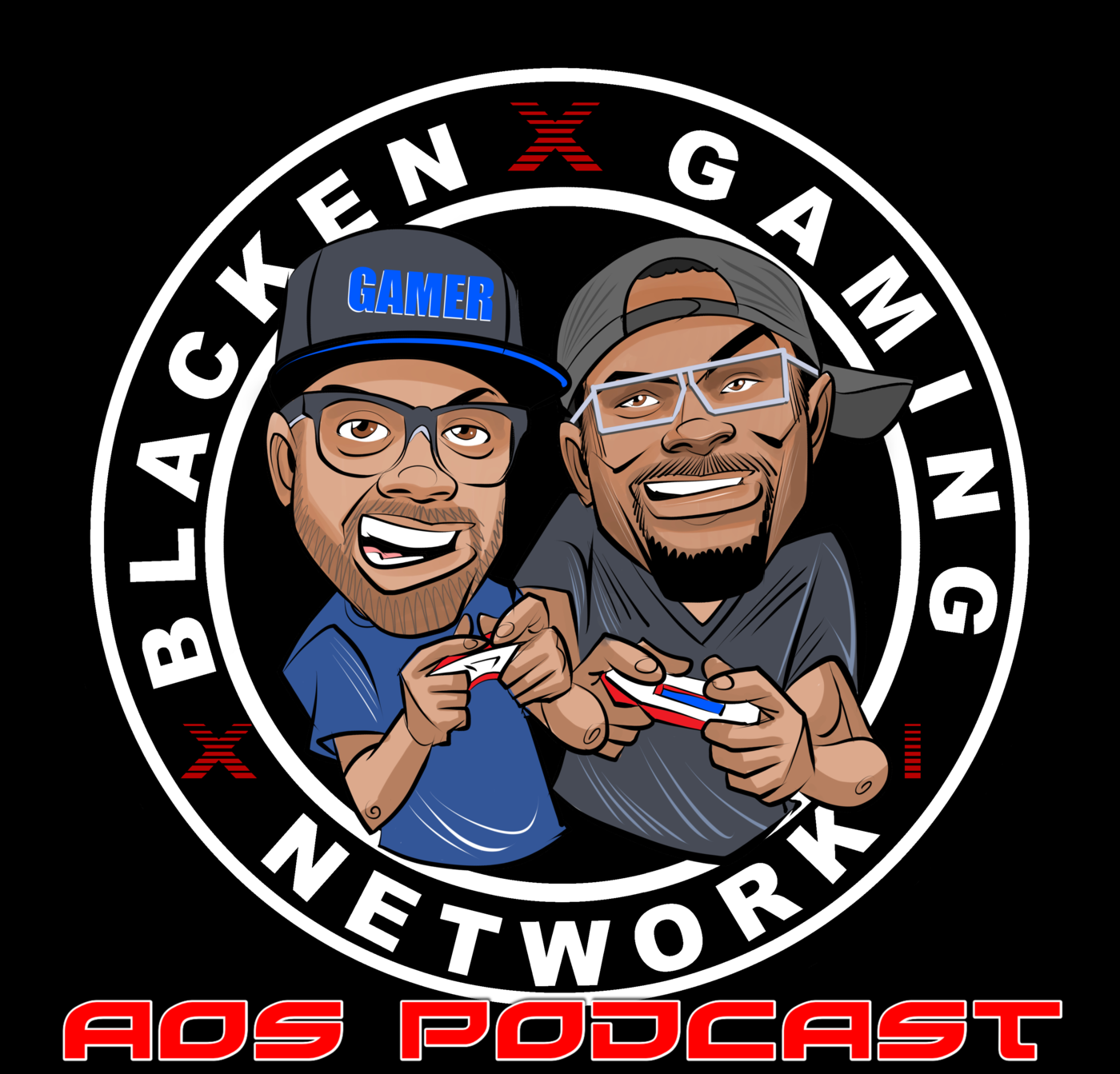 Level 67 New Challengers. We welcome back to the adventures of Splacktaw player 1 and player 2 today on another level. This time they are highlighting Cole Train Himself, jumping and dodging through the pre-releases, and ending this level with the news boss. This boss has some powers of #Microsoft looking at new competition, #Stadia also has a new rival emerges on the scene and #PS5 website goes live. Let see if the players can handle this one. 
If you want to send us mail? Email us at
Games@blackenstudios.com
Intro (5min)
What have you been playing?
AUGUSTUS COLE
COALITION OF ORDERED GOVERNMENTS
Augustus Cole, a.k.a. Cole, a.k.a. "The Cole Train," is an adrenaline junkie and former professional Thrashball player who gave up his comfortable sports career to enlist in the COG army after his family was killed by Locust in Jannermont. He was actually one of the first to enlist after Emergence Day--just six days later. Cole has been a prominent character since Gears of War 1. 
Cole is charismatic, confident and enthusiastic about everything. He craves action and prefers to take the most direct path to the Locust Horde in any situation. What he lacks in finesse he makes up for in raw energy. He often uses his irrepressible good humour and optimism to cheer up his fellow Gears, especially when things get bleak. Even when the sheer brutality of the war gets to him or he misses his parents, Cole usually hides it in order to not affect morale.
Along with his enthusiasm and charm, Cole is supremely confident in his ability to overcome anything, regardless of the odds, and he hasn't been proven wrong yet. His aggression against the Locust definitely hearkens back to his competitive sports background.
-source gearsofwar.com
Break 5-minute mark
Re Pre Releases
#
Yakuza5
-
Feb. 11th
PS4  - "
This release marks the first time Yakuza 5 will be available in a physical format in the West, so the collection also includes a genuine Yakuza 5 PS3 case; after 5 years since the game's original release, series collectors can finally fill the gap in their library!
"
#
DARKSIDERSGENESIS
-
Feb. 4th
PS4, XB1, - "
From the Dawn of creation, the Council has maintained the balance across existence. Carrying out their orders are the Horsemen, nephilim (powerful beings spawned from the unnatural Union of Angels and demons) who have pledged themselves to the Council and been granted immense power. However, this power came at a tragic cost: the Horsemen were ordered to use their newfound strength to wipe out the rest of their kind. What followed was a bloody battle on Eden where the Horsemen, obeying the will of the Council, annihilated the nephilim. Still reeling from the events on Eden, war and strife have been given a new assignment -- lucifer, the enigmatic and deceptive demon King, has been plotting to upset the balance by granting power to master demons throughout Hell. War and strife must hunt down these Masters, gather information, and ultimately fight their way through a tangled, demonic conspiracy that threatens to forever upset the balance and unravel all of creation. Darksiders: Genesis is an action/adventure that tears its way through hordes of demons, Angels, and everything in-between on its way to Hell and back with guns blazing and swords swinging. Genesis gives players their first look at the world of darkness before the events of the original game, as well as introduces the Horseman strife.
"
#Dreams
-
Feb. 14h
PS4  - "
Explore and play in an ever-expanding Dreamiverse bursting with creativity Discover amazing creations from players around the world and experience the awe-inspiring story campaign, Art's Dream. Learn how to design your own games, animate, make music and more with easy-to-follow tutorial videos – and then share your ideas in an online social network of creativity. The only limit is your imagination. Get inspired with a host of mini-games. Collaborate with others online to create your own content. From the makers of Tearaway and LittleBigPlanet.!
"
#
TheSnackWorld
-
Feb. 14th
NS  - "Let the Dungeon Crawl Begin! A totally new, deliciously meta adventure where high fantasy and high tech collide! A fusion of familiar fantasy favorites with a modern twist for gamers of all generations Become a heroic adventurer in this roguelike RPG, crawling through dungeons in your search for rare treasure, on a mission to seek revenge against the villainous Sultan Vinegar that violated your village! You can even tag along in teams of up to four to take down tenacious tyrants!
The Snack World $49.99
Break: 
Midas Touch 
#PlayStationPlus
#XboxGold
#TTIsleofMan (Available February 1 to 29 on Xbox One)
#Call of Cthulhu (Available February 16 to March 15 on Xbox One)
#Fable Heroes (Available February 1 to 15 on Xbox 360 & Xbox One)
#Star Wars Battlefront (Available February 16 to 29 on Xbox 360 & Xbox One)
News: 
#Nvidias GeForce Now is finally out of beta, challenges Google Stadia at $5 a month…
The company's finally ready to let North America and Europe sign up to pay for its GeForce Now service, starting at $5 a month, while also offering unlimited one-hour free trials that don't even require a credit card.
Unlike Google, Sony, and Microsoft's offerings, Nvidia has a very different pitch. It's your existing library of PC games that you can now play anywhere, instead of having to buy new games and / or subscribe to a Netflix-like catalog. Nvidia supports Steam, the Epic Games Store, Battle.net, and Uplay, and it runs instances of each for you in the cloud. You can log into your accounts, download many of your existing purchases near-instantly to your cloud desktop, sync your old save games, and pick up where you left off in a couple of minutes at most — no patches necessary.
          -Source the verge editor Sean Hollister 
Ubisoft promises five triple-A games before April 2021…
In a financial call this evening, the company said three of those games will launch in the third quarter of its next financial year (October to December 2020), and two will launch in the fourth quarter (January to March 2021).
So, what are the games? Ubisoft confirmed three of them: Watch Dogs Legion, Gods & Monsters and Rainbow Six Quarantine.
The other two are a Vikings-themed Assassin's Creed and the next Far Cry, according to Kotaku's Jason Screier.
          -Source eurogamer editor Wesley Yin-Poole 
BioWare plans a 'substantial reinvention' to Anthem…
BioWare will seek to "reinvent" Anthem's gameplay in a "longer-term redesign" of the embattled online multiplayer action game, studio head Casey Hudson said today in a blog post. This confirms a Kotaku report from November.
"Over the coming months we will be focusing on a longer-term redesign of the experience, specifically working to reinvent the core gameplay loop with clear goals, motivating challenges and progression with meaningful rewards—while preserving the fun of flying and fighting in a vast science-fantasy setting," Hudson wrote in the post. "And to do that properly we'll be doing something we'd like to have done more of the first time around—giving a focused team the time to test and iterate, focusing on gameplay first."
           -Source kotaku editor Ethan Gach 
Microsoft's Xbox boss says Amazon and Google are 'the main competitors going forward'...
Microsoft's head of gaming and Xbox, Phil Spencer, has revealed that the company sees Amazon and Google as its main competition for the future. Speaking in an interview with newly launched technology publication Protocol, Spencer dismisses Sony and Nintendo's ability to create a cloud infrastructure that will challenge Microsoft, Google, or Amazon.
"When you talk about Nintendo and Sony, we have a ton of respect for them, but we see Amazon and Google as the main competitors going forward," says Spencer. "That's not to disrespect Nintendo and Sony, but the traditional gaming companies are somewhat out of position. I guess they could try to re-create Azure, but we've invested tens of billions of dollars in cloud over the years."
          -Source the Verge editor Tom Warren 
The official PS5 website is live, suggesting an imminent announcement…
Sony has sneakily launched the PS5 homepage on the PlayStation website, setting the stage for the much rumoured February reveal event for its next-gen console, due to release in Holiday of this year. 
As initially spotted on Reddit, both the UK and German versions of the website are now live, and allow users to sign up for all the latest PS5 news directly via email from PlayStation itself, while once again confirming the product's logo and Holiday launch window.
          -Source gamesradar editor Alex Avard 
'Final Fantasy VII' cafes opening in Tokyo and Osaka to celebrate legendary game's remake…
The New Square Enix Cafe Tokyo promises 50-percent more seats than the previous location, which was already an awesome place to eat.
The cafes will have full menus inspired by the "Final Fantasy" franchise's best-loved arc, with the previewed food items so far including a fruit parfait evocative of flower seller (no spoilers!) Aerith and a Moogle sweet bean bun.
The stars of the drink menu are a pair of non-alcoholic cocktails saluting "Final Fantasy VII's" rivals with extra-long hair and oversize swords. The Cloud drink is a refreshing mix of pine juice and lemon gelatin (colored black, like the darkness that lurks in the hero's heart), while the Sephiroth's "bewitching flavor" comes from pomegranate syrup and ginger. Naturally, they're garnished with a Buster Sword and Masamune, respectively.
         -Source Japantoday editor Casey Baseel